Ace rockin one of my original 1st generation Claremont covers, repping his home town.
I see these things have been put to good use! Jinxy saving spokes yet again!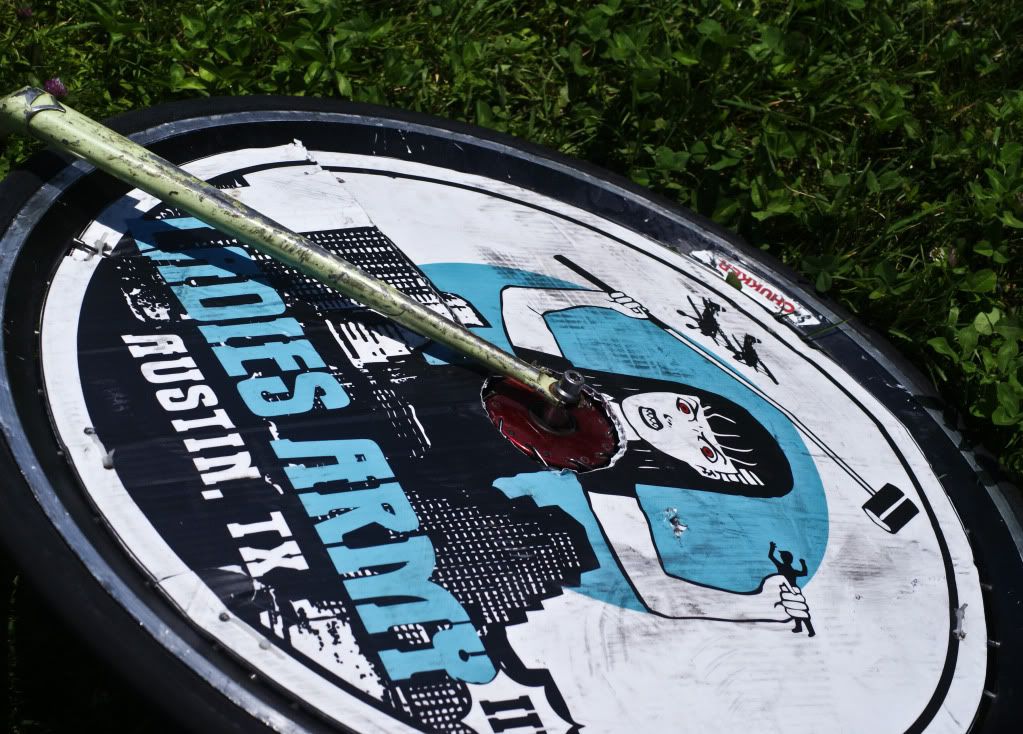 Ladies Army goin' places!
Spotted at the Burlington Tournament (posted on
Culture Cycles Blog
/ Photos by -B)
Even in Sacramento my work was spotted at the Polomania tournament! (Photo by
Mikey Dwitt)
Mike Schriver's personalized wheel cover featuring his beautiful shot of a hummingbird
If you have spotted my wheel covers in other tournaments, make sure to snap a pic! Always fun to see my covers in action!
Remember kids, a little more than a week left to get your orders in for NAs! Rep your team right!
~Jinx!